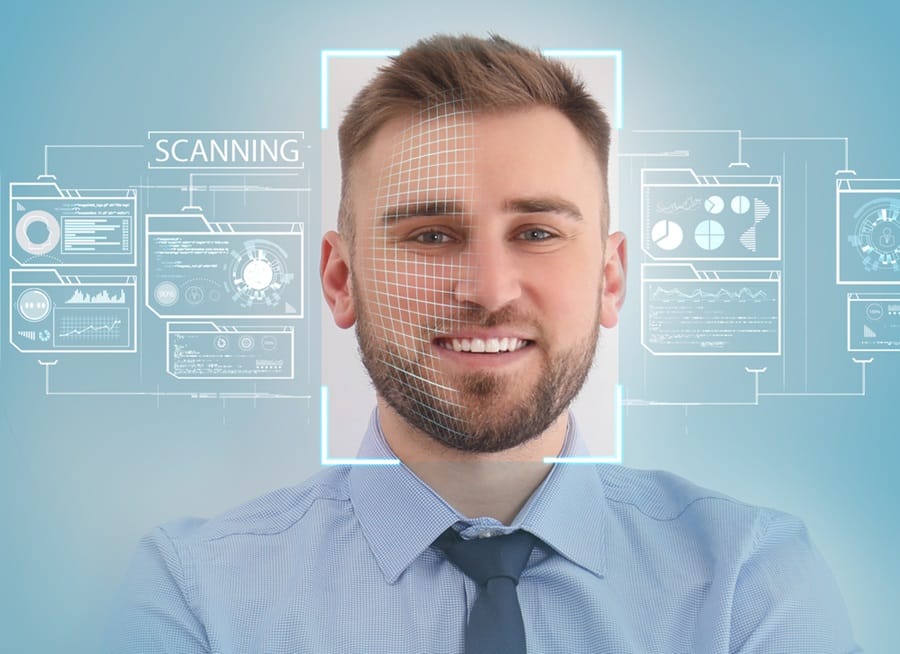 We live in a world where digitisation is on the rise and it's enabling us to do lots of things differently. Where we had previously required interactivity, the Covid 19 pandemic quickly ushered in new, faster ways of doing things. For employment background checks and vetting, this was no exception.
With thousands of new roles requiring fulfilment – supermarket workers and logistics operatives for example – checking identities in person became not only a health hazard but it was often prohibited by legislation that prevented in-person meetings. In short, the UK very quickly became more remote than ever.
Responding to the rapidly changing situation, the United Kingdom introduced temporary measures that used new technology to conduct Right to Work Checks. These checks, that can be carried out remotely, have now been adopted and rolled out on a permanent basis and Checkback International has been able to include these new standards in our checking process.
Identity Verification Technology – also known as IDVT – has now been widely adopted as the alternative to in-person checks. IDVT checks includes Liveness Checks, which is a short video capture of the applicant for checks that include Right to Work and Right to Rent checks. Liveness Checks are an essential part of IDVT. IDVT is available for checks carried out on UK and Irish nationals.
However, what does IDVT mean for Right to Work checks and how do they maintain the high standards of security involved with employee vetting?
How does IDVT Right to Work checks work and are there benefits or challenges for both employees and employers?
Understanding IDVT and Liveness Checks
Identity Verification Technology (IDVT) uses advanced algorithms and artificial intelligence to verify the authenticity of identity documents that are provided by applicants undertaking a Right to Work check. The technology is used to scan identity documents, like passports or biometric residence permits, and the technology is so advanced that it can detect alterations or fraudulent elements contained within the documents.
Liveness Checks uses facial recognition algorithms to check that the person presenting the identity document is physically present at the time of checking and is not trying to use a manipulated or stolen identity.
The Benefits of Right To Work Checks via IDVT
The implementation of IDVT and Liveness Checks is resulting in several advantages becoming increasingly evident in the Right to Work verification process. Significantly, these technologies reduce the risk of identity fraud and document forgery and, in doing so, amplifies the overall integrity of the checks. Both IDVT and Liveness Checks support the accurate authentication of individuals' identity, which leads to increased employer confidence in the verification process and also works to reduce the chances of employing people without the right to work. These digitised checks streamline the verification process by automating it, which saves time and effort for both employers and applicants.
Are there any drawbacks?
As with any system, issues can arise from time to time. However, whether they would pass an entirely human checking system remains to be seen. IDVT Check technology relies heavily on the quality and accuracy of the identity documents provided. Any counterfeit or tampered-with documents may not be detected, but this remains the case for in-person checks with forgeries incredibly hard to spot at times.
With Liveness Checks, sensitivities remain when checking potential employees with certain cultural practices. It's also critical to remember that all collection and storage of biometric data needs to adhere to strict data protection regulations.
Implications of IDVT and Liveness Checks for Employers and Employees
The implementation of IDVT and Liveness Checks has significant implications for both employers and employees. For both employers and employees, IDVT with Liveness Checks enables the client, whether that be an HR department or another lead across the business, to verify ID remotely, which is a huge advantage to both client and employee in terms of streamlining the recruitment process.
For employers, both IDVT checks and Liveness checks offer an added layer of reassurance in the hiring process. This advanced technology can reduce the risk of non-compliance with Right To Work regulations, helps to mitigate against the threat of potential penalties, and the reputational damage that comes with illegal employment.
For employees, the introduction of IDVT and Liveness Checks means they may need to get used to new methods of identity verification, understanding the requirements and being able to provide accurate and genuine identity documents during the Right to Work checking process. It is also useful for potential employees should also be aware of their own rights regarding the collection and use of their biometric data.
The adoption of Identity Verification Technology (IDVT) and Liveness Checks in UK Right to Work checks represents a significant improvement in the integrity of the system. These technologies deliver numerous benefits by reducing identity fraud and streamlining the verification process. Although challenges, like document quality and privacy concerns, must be carefully addressed, these concerns still exist in non-digitised checks. By embracing these technologies responsibly, employers can remain compliant in an extremely streamlined way and foster a secure and fair employment landscape.