Employment background checks uk
Why run pre employment screening on your prospective employee ?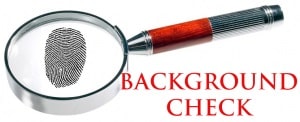 Employee background checks in the UK are now quite routine. Pre employment screening of potential employees is critical. This is to ensure you have a full and accurate impression of who you are hiring.
Employees are a major asset for your company. Good employees are worth their weight in gold. A dishonest employee can destroy a company reputation. They can  upset other employees  and even put the company in legal jeopardy.
An employee background check is an essential part of the hiring process. It will  help protect a company, its employees and its customers.
Vetting potential employees will make the recruitment process longer.  Out sourcing this function to Checkback will reduce this part of the recruitment process by 50%.
Pre employment screening – what shows up ?
5 years of employment verification
6 year credit check
Proof of ID & address
Proof of UK right to work.
A character reference
A valid SIA licence or carrying out basic disclosure/ACPO
Coverage of any 31+ day employment gaps
International Criminal Record Check where relevant
Basic Disclosure ( Criminal record check )
Employee Screening & Criminal Record Checks
Employee background checks may contain a criminal record check. You must have a good reason to run a criminal check on a potential employee. This UK Gov site will show you if you can run a full criminal record check as part of the vetting process.  if you can't run a full criminal record check then you can ask the employee to run a Basic DBS check themselves
Pre Employment Checks by Industrial Sector
In the UK running a background check on a new employee.In some industries is a legal requirement.
For example the Financial Services Authority (FSA) requires a detailed FCA Check be performed. This ensures regulated and non-regulated employees meet the required standards. These standards  cover honesty, integrity, reputation, competence, and capability.
If you are hiring staff to work in the restricted zone of a UK airport an employee screening is needed to get an Airside Pass. Without meeting Airside Pass  requirements staff are not allowed in the restricted zone in an airport. It's not hard to understand why employee background checks are vitally important for this industry.
If you employ staff in the security industry and they are involved protecting people , places or property then you will need to run an employee background check to comply with the BS7858 standard.
As an employer it is your duty to ensure staff you hire are allowed to work in the UK .This along with other things can be checked as part of pre employment screening process. Failing to do so could result in a fine of £20,000.
If you need to talk to an Expert today about your pre employment screening of candidates for any job  please fill in the "Request  A Callback" form you see on this page. We will call you at a time that suits you.
Pre Employment Checks & GDPR
Pre Employment Screening results in the collection of lots of Employee Data
New GDPR rules set out clear rules about the responsibility of the employer in relation to how they store employee data. The Genera Data Protection Regulations is an EU initiative to update the data protection landscape to make it relevant in today's digital age. Even though we here are leaving the EU, Brexit will not release UK employers performing employee background checks from the rules associated with GDPR. The UK government have stated that the UK Data Protection Bill will indeed become law on 25th May 2018 and this will mirror the EU GDPR
As a UK Employer you will need to
1. Have a legitimate reason to collect information on a potential employee. You can't collect information because you may need information for some unspecified reason in the future.
2. Consent must be given for data to be collected. You must inform the candidate about what you are doing. You need their permission. Do not assume consent.
3. This data must be stored so an employee can have access to the data if required.
4. Finally data must be stored securely. If there is a data breach then steps must be taken to ensure it can't happen again.
Choose Checkback Intl as your Pre Employment Screening partner
Running employee background checks is not a trivial task. It takes time. You have legal obligations you need to meet. Checkback International are one of the UK premier employee background check companies.  That is why so many companies in the UK outsource their employee background checks to us.
We have the experience , expertise and the team to provide UK companies with the fastest, most accurate employment background checks. We also offering great value for money.
Online UK Pre Employment Screening
Checkback's Vetting Solutions Centre (VSC) makes this whole process as easy as possible for companies. . Partnering with our clients, VSC developed customised application forms that the candidate will use at the interview. These forms are completed by the candidate. Next the client forwards them to the their dedicated Checkback International account manager for analysis and screening. This process may take a few days (the average turnaround time is between 2-5 days).
Checkback have over the years developed their own bespoke business improvement software. This streamlines the application process. We enable the applicants to complete Checkback forms online from anywhere using the Checkback website. This makes the process highly convenient and efficient.
Once we have completed our analysis, the client receives a full, comprehensive and confidential report. Additionally, Checkback's new business process improvement software provides our clients with real-time online access to all screenings that Checkback researchers carry out on their behalf.
Fully secure, this online portal allows clients to login to the Checkback website to manage and monitor all ongoing employee screening work in real-time. You can also access necessary application forms any time these forms are needed.
Employee background checks offered by Checkback Intl.
1. Airside Id Pass
2. BS7858 security vetting
3. Financial probity checks
4. International criminal record checks
5. Airport Know Consignor
6. PCI vetting
7. UK Disclosure & Disbarring Service ( DBS )
8. FCA check
9. International sanctions check
10. Screening of contractors, temporary and permanent staff
Checkback International offer the best background check service in the UK. We can help you vet 1 or many candidates . Our screening services will reduce this part of your recruitment process by 50%
When it comes to background check costs, accuracy or speed of delivery I am sure you will be pleased with our service.  Please feel free to visit our testimonial page to view what some of our happy customers have to say.
If you have any questions about background checks for your employees you can email joey.lyons@checkback.co.uk or call 0845 643 5836 or fill out the Request a Callback Request form on the right of this page.