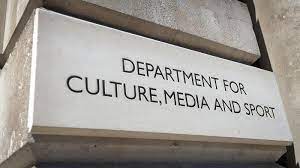 In December 2021 the UK government announced its intention to make digital identity-checking available for employers and landlords.
This means that employers of all sizes and landlords, whether they be large housing associations or private individuals with just a single property can use a registered IDentity Service Provider (IDSP) to run their background checks.
The process is being run jointly by the Department for Media Culture and Sport (DCMS) and the UK Home Office and this forms part of the DCMS trust framework, called UK Digital Identity and Attributes Trust Framework (UKDIAT).
In this article we wanted to share the current state of play, let you know what this means for you and let you know how we see the future panning out.
What is a digital ID check?

Why digital ID checking is a good idea

Where are we with IDVT?

Biometrics and frontier worker permits

What does IDVT mean for the future?

Digital IDs, what happens next?

A quick glossary of terms
What is a digital ID check?
The UK government holds a massive amount of information on citizens from driving licence details to passports to National Insurance records.
Over the last 15 years or so, it has been digitising the information and gradually linking up systems so that this information is available across departments.
As new digital systems have come online we have seen links being made to a wide variety of different services. For example, you can now allow your insurance company to access your driving licence records to verify the information you have given.
In the past, identity checks have been a physical process. An individual presents their passport and someone checks that this is not fake and that it relates to the individual concerned.
Whilst this is fine as long as everything is OK, it does leave employers and landlords open to the considerable risk of inadvertently accepting a fake document.
Identity Document Validation Technology (IDVT) checking is designed to remove this risk by using the data held in government systems to verify the identity of any particular individual.
The new system is designed to be used with Right to Work checks, DBS (criminal records) checks and Right to Rent checks.
Why digital ID checking is a good idea
As we have seen, checking IDs digitally can reduce risk for the person doing the checking but there are other benefits too.
Digital systems are much more likely to be easier to use than getting original documents, making copies and then storing them somewhere that is both safe and secure.
It's likely to be much quicker too. With just a few key taps you'll be able to make sure the person you are dealing with is really who they say they are.
And overall it is likely to reduce costs. For large employers who have to check many people every day, it will remove a great deal of work and allow people to get on with more important stuff instead whilst for smaller landlords and employers, the system will already be in place and won't need to be bought in.
Where are we with IDVT?
As you would expect, Checkback is working hard on making sure that we have a system up and running for when IDVT goes live.
At the time of writing (March 2022) the system is in Alpha testing. This means that the government systems are in a very raw state and not sufficiently robust for commercial use.
In the summer of 2022, the beta version is slated to be released.
At this point, we will become a certified IDSP, meaning that we will have the ability to patch our systems into the home office and DCMS systems in live.
Once we are live we will be able to make Digital ID checks available to our customers in two ways;
The first is to offer single checks, bought online through our website. This will be useful for small businesses and landlords who only need to check rarely.
For larger businesses, we will be offering an API that will connect to systems such as HR or property management that will give access to automated services. Alternatively, current DBS, BPSS, BS7858 and executive screening customers will be able to access a digital check from their browser.
We will contact all of our customers again in the near future, once the UK Government release the final IDVT system.
Biometrics and frontier worker permits
There has been considerable confusion about the April 2022 deadline for Biometric Residence Card (BRC), Biometric Residence Permit (BRP) and Frontier Worker
Permit (FWP) right to work checks.
As of 6th April 2022, employers will only be able to evidence right to work FOR THESE PERMITS ONLY using the Home Office online system and physical checks will not be permitted.
This system works in a similar way to the DBS system in that employees can either give the employer access or can give them a share code to allow the downloading of RTW check results.
Please note though that this only refers to Right To Work Checks and only to biometrics and Frontier Worker Permits.
What does IDVT mean for the future?
In the short term, nothing.
This is a voluntary scheme, so it means that you can continue to use your old method of ID check for the foreseeable future (apart of course for FWP, BRC and BRP).
However, the UK Government has a stated aim of making as many of its systems digitally compatible as possible, so we can't believe that this will be the last such roll-out.
Additionally, we have to look at what has happened in other areas of government.
For example, HMRC started with digital services in a small and voluntary way, however, digital connection is now mandatory for things like the Construction Industry Scheme and VAT. this suggests that although Digital IDs are voluntary now, they are likely to become mandatory in the future.
We also have to inject a note of caution here. IT projects are notoriously difficult to manage and to be honest the UK Government doesn't have a stellar track record in this respect.
Note also that they haven't given us specific dates for the milestones in the project. Telling us that Beta will be available "in the summer" doesn't help with planning!
So there is every possibility that this will be delayed, even though the enabling legislation is due to hit the statute books in April 2022.
Digital IDs, what happens next?
So digital IDs are on the way, but we don't know exactly when or what it will look like when it gets here.
Once Beta is released, we will be allowed to certify as an IDSP and from that point, we will give our customers early access to our electronic systems.
We will also develop an API allowing HR users of systems like PeopleHR and BreatheHR to connect in.
The main point has to be "Watch this space".
As you can imagine, this is a central part of the service we provide so we are all over the subject like a rash.
We'll provide updates both on this blog and directly to our customers whenever anything changes.
Remember that we are always available to talk over any issues you have with your background checking so if you want to talk, call us on 01442 816 333.
A quick glossary of terms
We know that as with most government schemes there are a huge number of acronyms here so we've put together a short glossary to help.
IDSP – Identity Service Provider. The certified company (like Checkback) that will administer digital ID checks
UKDIAT – UK Digital Identity and Attributes Trust Framework. The framework of rules that shows what 'good' digital identities look like.
IDVT – ID Verification Technology. The technology that allows users, government departments and IDSPs to access ID data.
DCMS –  The Department for Media Culture and Sport. The government department that owns the UKDIAT
BRC – Biometric Residence Card
BRP – Biometric Residence Permit
FWP – Frontier Worker Permit