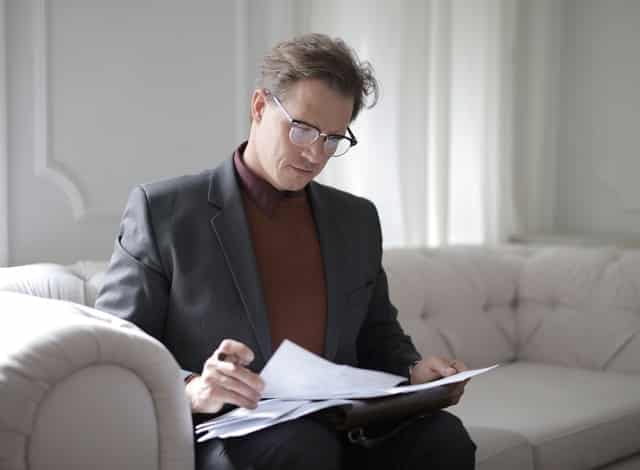 If you are thinking of appointing a new executive for your company then you need to make sure that there's nothing in their background that is going to cause reputational damage or may make their appointment invalid.
Appointing a director should be an exciting and valuable point for any business but if you get it wrong then it could end up being an embarrassing and ultimately costly experience.
We know that many companies don't bother, preferring to leave it to the conscience of their new executives but this could be a very bad move. In fact, a lot of our clients tell us that they have learned by experience that they should always check.
So give us five minutes and let us convince you as to why you should always check your executives backgrounds.
Security
So the first point to make is that an executive probably has a lot of access in the business.
They may have access to the bank accounts or they may be legally allowed to sign contracts on behalf of the company, especially if they are a director.
It's an obvious point but how comfortable would you feel if your new Director of Finance had a list of fraud convictions?
Or if your new Head of IT had been convicted of blackmail?
From a security point of view the very least you need for your executive background check is a criminal records (or DBS) check but you may wish to go further to give you a full and complete picture.
Reputational damage
Imagine presenting your new head of technology to your clients only for them to later find out that he doesn't have the qualifications he said he does.
What would happen if your financial services firm employed an executive who spent their weekends smashing up shop fronts as part of an anarchist group?
How happy would your customers be if your new director regularly appeared in the newspapers as a leading member in a banned racist organisation?
Reputational damage is not only expensive at the time, it goes on for years and so you need to know that your key people are not going to put you in a difficult position.
We're not talking about snooping or only employing people with specific political views here, we're simply trying to protect your company from extremist situations.
Legal blocks
Legally, companies can only appoint directors who are not an undischarged bankrupt and aren't disqualified from holding office but how would you know?
If someone is dishonest enough to get themselves disqualified as a director (and that's a pretty high bar) then are they likely to mention it at an interview?
What you don't want to do is to appoint a director and then find out later (often much later) that they should never have been appointed in the first place.
Client requirements
Many clients will expect you to only appoint executives who have been checked.
Often, they will specify the level of checks in the contracting process but if you haven't been through this before then you could easily appoint someone now who would bar you from bidding for work in the future.
Companies working with government departments may need to have their employees checked to BPSS standard. Even if they are not working directly with clients, the people in charge of the employee who do should also be checked.
You want the executive you thought you were getting!
Imagine the scene; you have identified a need for a new executive head of marketing and you find the perfect candidate. They worked at one of the biggest agencies, have a masters in communications and advertising and they have a CV with high level roles at the best companies around.
They look perfect – until you do a reference and qualifications check.
It turns out that they never attended the university they claimed, didn't work at any of the companies on their CV and the big agency only employed them as a social media assistant and not a client director!
When you employ someone, especially at executive level, you want the person you think you are going to get, not someone who is a creative CV writer and talks a good game in an interview!
Executives are important – so don't chance it
Executives drive your business. 
They are the people who set the tone and culture for the company so you need to know that your business is in good hands.
Checkback are specialists in providing business with the confidence they need in their new hires through our discrete and confidential executive background checking service.
Get in touch now and let's chat about what you need.