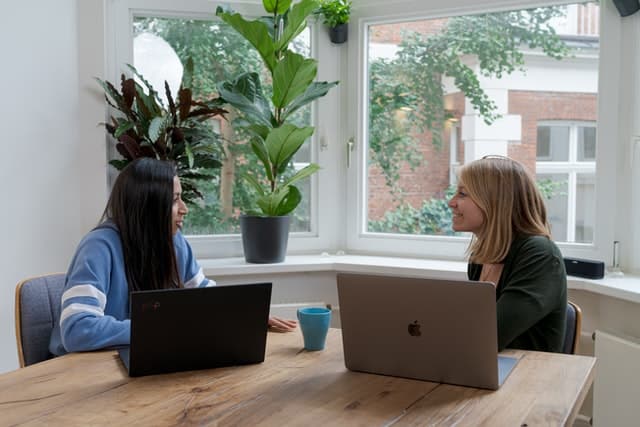 Financial services companies that are regulated by the FCA have to abide by the rules set by the regulator and one of these is the Fitness and Propriety check.
This is a check into the background of senior managers and directors that ensure that consumer's money is kept as safe as possible.
People that are working in specific positions; called controlled or senior management functions (SMF), are required to pass the fitness and propriety test before taking up their role.
In this post;
The FCA check regime

What's included in an FCA background check?

Which companies need to use background checks?

Does an adverse result cause issues?

How you can get an FCA check
The FCA check regime
If people are handling money on behalf of others then it stands to reason that they need to be trustworthy and so the FCA have a standard test.
The Fitness and Propriety test looks at the background of potential employees to make sure that they pose as little risk to the public and their company as possible.
There are three overriding elements. The FCA look at people's;
Honesty – including criminal records and their openness in answering the questions

Competence and capability – do they have the experience and training to act in their role?

Financial Soundness – are they more susceptible to carrying out theft or fraud due to financial distress?
You can find out more about the Fitness and Propriety test here. 
What's included in an FCA background check?
The onus is on firms to complete their own due diligence before submitting an application to the FCA for someone to become an approved person.
But in general, there are some standard things that every application needs to include.
Employers will need to make sure they are satisfied with;
regulatory references – has the person been an approved person before?

qualification certificates – do their qualifications stack up?

credit checks – will they meet the financial soundness principle?

criminal records checks – do they have any unspent convictions that would make them unsuitable?

directorship checks – are they a director of a company that would be incompatible?
Employers also need to assess the way that the candidate engages with the process and if they are being completely open and honest.
Which companies need to use background checks?
The simple answer is that any company that is regulated by the FCA needs to apply the rules of the approval scheme.
Having said that, if you have a company where people handle assets belonging to customers but you are not regulated then it is always worth putting in place elements of the scheme to protect your company and your customers.
Typically the sort of companies that will need to carry our FCA background checks on their customers are;
Firms that provide payments services

Consumer credit firms

E-money  and money transmission services

Insurance and brokerages

Home finance firms

Investment advisors or funds

Co-operative societies

Sale and rent back firms including home equity businesses
Does an adverse result cause issues?
There isn't a 'pass or fail' approach to the FCA background checks.
Instead, each case is assessed on its own merits.
For example, it would seem harsh to bar a person who had been convicted of shoplifting as a teenager from working in financial services if they are now in their 50s and have had a long and successful career. However, someone who had a string of fraud convictions should never be let near customer funds.
The main things that should be assessed are;
What are the circumstances around the adverse result? 

How long is it since the offence? 

How old was the person when the offence was committed? 

And have they been honest about the situation?
You can find out more about the FCA's approach to adverse screening results here.
How you can get an FCA check
Employees can't carry out an FCA check on themselves, instead, employers will run the assessment using their own systems.
If you are an employer and you'd like to find an easier way to run your FCA background checks then get in touch now.
We are Europe's leading provider of DBS checks, reference verification, address verification and many more.
Call us now on 0144 281 6333 or email solutions@checkback.co.uk