Heathrow Airside Pass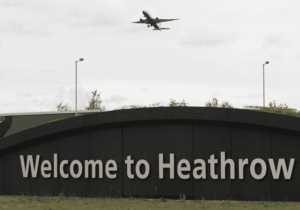 As Heathrow and other Airports around the UK grow, more and more personnel are needed to work unaccompanied in the restricted zone. To do this you need a Heathrow Airside Pass. Security on every level is critical for Airports and Heathrow been a major international hub takes its responsibilities very seriously. Ensuring everybody who works in the restricted zones has an Airside Pass is a key part of ensuring security and safety at airports.
Many checks need to be passed. Staff needs to pass the following checks before you can qualify for an Airside pass at Heathrow.
Heathrow Airside Pass Requirements
A criminal record check.
An international criminal check if deemed needed.
ID check, is the applicant who they say they are.
Full work history covering the previous 5 years.
Credit check – those in financial difficulty are more easily manipulated.
There are many more checks done before an Airside Pass is obtained, you can click here for a full list of Airside Pass Requirements.
Airside Pass checks for Heathrow must meet the strict security criteria defined by the Aviation and Maritime Security Act, 1990.
Professional Employment Vetting
Vetting Solutions offer a fast, value for money service. We use the latest technologies to perform all of the checks needed in the candidate screening. Our software is directly linked to the appropriate agencies. This allows us to retrieve criminal, ID, and right to work checks quickly.
This fast turnaround for employers is critical. You need to get your people onsite quickly. While fast and cost-effective we are 100% compliant with all of the legislative requirements. Our Airside Pass service is available not just for Heathrow Airport but all airports operating in the United Kingdom.
For more information on our Airside Pass services contact Joey Lyons on 0144 281 6333 or email joey at joey.lyons@checkback.co.uk
AirPort ID
If you are registered with the Airport ID centre already, then we can manage your Airside ID PASS applications from start to finish. For more information on Airside passes contact Joey Lyons on 01442 816333. Alternatively, if you have yet to register with the ID centre, you will need to speak with them first on how to register. Their number is 0208 7570 990'