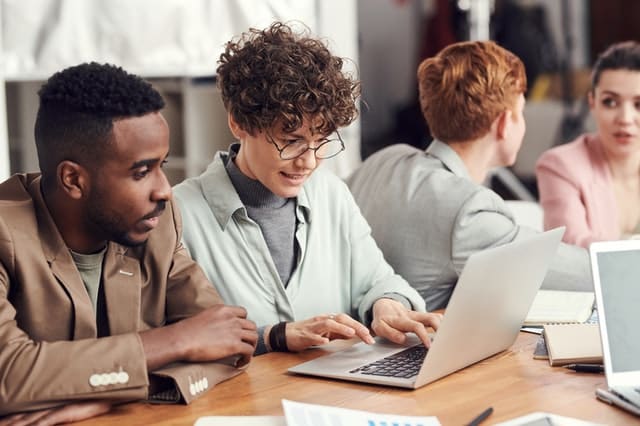 When we look at the question "what jobs should have a DBS check" we actually need to split it down into two separate questions.
This is because in some jobs a DBS check is mandated, whereas in others it is optional but still a good idea.
So in this post we're actually answering two questions; what jobs must have a DBS check and what jobs should have a DBS check?
What jobs
must
have a DBS check?
There are a number of job roles where it is law that the person must have a DBS check.
This is designed to protect members of the public from unscrupulous employees.
A DBS check looks at a person's criminal record and allows employers to make a reasonable judgement as to their suitability for a particular job so it is understandable that there are some areas where this is a requirement.
People who work with children or vulnerable adults must have a check, as must any support worker who also comes into contact with these groups.
So whilst a care worker at a day centre must have a check, the driver of the minibus who transports people there will need one too.
So you would expect that among other roles these people should be checked;
teachers

security guards

social workers

taxi drivers

childminders

foster carers

medical professionals

day centre staff

bus drivers

dentists

solicitors

accountants
Many of the checks are required as a condition of entry into the profession, such as a solicitor whilst others are required by the employers.
Who
should
have a DBS check?
It's a little known fact that an employer can ask that any job has a basic DBS check.
It would be perhaps an understandable measure, especially when a whole organisation is working with vulnerable groups.
However, it is important to remember that GDPR still applies, so data shouldn't just be collected for the sake of it.
A good example of where a company may require that people have a DBS check is where they are working in positions of trust, for example as a delivery driver for high-value goods or as a member of the finance team that has access to bank accounts.
The law leaves it to employers to make a judgement based on the risk they are facing with each role.
Typical examples of roles that may require a DBS check include;
Shop staff with access to cash

Delivery drivers

Trades working in domestic premises

HR staff with access to sensitive data

Directors of companies

Trustees of charities

IT staff with access to systems
Again, the important question is how much risk the role presents to the business.
Someone with access to cash, assets or systems is a higher risk than someone who doesn't have this.
A role where the person is unsupervised is more risky than one that features a lot of supervision.
A business may decide that it wants to carry out a DBS check on Directors and senior managers, not because they pose a specific risk financially but because a criminal record might prove to be damaging to its reputation.
The overall theme is that if a role is risky, then it should be checked.
We'd caution though that it is important that you are checking the role and not the person.
What we mean by this is that anyone who goes into a role should be checked and not just one particular person because they are young or live in what is perceived to be a bad area.
If you make a decision to carry out DBS checks based on the person then the company could open itself up to action based on discrimination.
Don't risk it – get the experts in
We are experts in the business of background checking and vetting.
If you want to set up a pre-employment screening process for your people, or you need a simple way of conducting DBS checks then we're here to help.
Just fill in the Request A Callback form at the top of this page or call us on 0144281 6333 and one of our expert staff will be delighted to help you.