So The short answer is that a DBS is not the same as a BPSS. A BPSS may include a DBS as it can form a part of the verification procedure.
When you apply for a job it is possible you may be asked to complete either a Disclosure and Barring Service (DBS) or a Baseline Personnel Security Standard (BPSS) check.
There's a fair amount of confusion around this judging by our inbox so we thought we'd write a short post explaining the difference.
What is a DBS?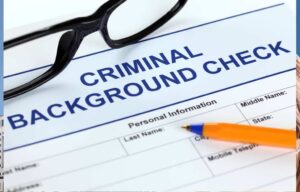 A DBS check is simply a check of the Disclosure and Barring Service database which will show whether the applicant has any prior convictions or is listed as having one of the three referral types.
This is of particular use when the applicant may come into contact with children or vulnerable adults and will be a standard check for workers in schools for example.
A DBS won't list all convictions when the basic level is applied for as spent convictions will be filtered out.
However, standard, enhanced or enhanced with barred levels all include more information and are deemed to be suitable for different types of situation.
What is a BPSS?
The BPSS is one of four personnel security standards for government employees. The others are Security Check (SC), Developed
Vetting (DV) and Counter-Terrorist Check (CTC).
This will apply to Civil Servants, Armed Forces personnel, temporary staff and contractors and is designed to ensure that departments are meeting the absolute minimum standard for security.
You may also come across these when working in other sensitive sectors such as in the communications, energy and financial sectors, mostly in Government departments and not private sector companies.
When carrying out a BPSS the HR representative will be tasked with checking;
Identity verification
Nationality and Immigration status
Employment history
Unspent criminal conviction records
Employment gap verification
So, we can see that a DBS check could be used to satisfy the fourth part of this duty but it isn't a BPSS because it doesn't do the other four items on the list.
The easiest way to think of the difference between a DBS and a BPSS is to think of a toolkit and a hammer.
The hammer can form part of the toolkit but it isn't the toolkit as there are other parts that are needed.
To carry the analogy a bit too far we can think of pulling out a nail. We might be doing that with a hammer or maybe a set of pliers.
In the same way, a DBS can be used to check for unspent convictions or another method could be used, for example, the Scottish equivalent: Disclosure Scotland.
Checkback Internationals Vetting Solutions Centre can help
If you are looking at either DBS or BPSS checks for your candidates then Checkback Internationals Vetting Solutions Centre is the obvious choice.
We have over 20 years' worth of experience in background vetting and our specialist online system makes the procedure a pleasure.
Contact us now for more information