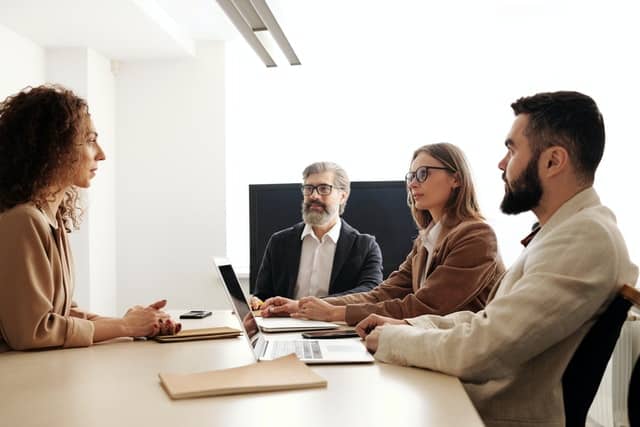 The UK Home office has made the welcome announcement that the adjustments to Right to Work checking will now continue until 30th September 2022.
This means that employers doing employee background checks  were going to be forced to go back to a physical check of identity documents will now be able to continue using the alternative methods that have been in place during the pandemic.
Right to work checks continue
The first point to make is that this doesn't mean that Right To Work (RTW) checks have stopped.
Employers still need to check that the people they are taking on are allowed to work in the UK before they are employed otherwise penalties will apply.
However, the need for physical document checks had now ceased. Instead, employers can check documents by;
Carrying out a video call interview

Getting workers to send scans of documents

Asking workers to photograph documents
Identity evidence can be sent using either an app or over email.
Employers can use this method until 30th September 2022 and you won't need to go back and recheck every person at the end of this period.
Why are they doing this?
The question that many people have been asking is why the Home Office has made this concession after all COVID is all but over in the UK isn't it?
Well in short no, it isn't. In fact, COVID infections have been rising rapidly and so the Home Office wanted to make sure that employers still had the option of using non-physical identity and RTW checks if they so desired.
Naturally, employers are free to move back to physical checks if they wish and this is the less risky option from the point of view of getting penalties for non-compliance. That having been said there is the added risk of passing on COVID and so each workplace needs to be assessed separately.
There is a second reason why the Home Office has extended the relaxation of checks and that is nothing to do with COVID.
The future of Right to Work checks
The extension of the relaxation of RTW checks required legislation and new guidance was issued to cover this.
But alongside the RTW extension, a new clause was inserted into the legislation that covers the future of RTW and identity checks in general.
From 6th April 2022, employers are now allowed to use a commercial IDentity Service provider (IDSP). This is essentially enabling legislation in advance of digital IDentity Verification Technology. (IDVT).
As part of the UK Government's drive towards digitisation, a totally new method of identity and RTW checking is being developed.
This means that employers will be able to use a commercially available method of checking someone's identity or RTW on the Home Office database.
IDVT is this method and will only be available from registered and certified IDSPs.
The good news is that this will significantly speed up the process and will reduce the risk of being found to have conducted non-compliant checks.
The bad news is that the certification and connection methods haven't been released as yet, and the interim patch is to continue to allow employers to use the COVID style checks.
Checkback to become an IDSP
Although the certification and connection methods are still undergoing Alpha testing at the moment, we've been working hard to make sure we are ready when the time comes.
We'll be applying for IDSP certification as soon as the doors open and will have a digital solution in place for our customers as soon as this is granted.
Until then, we are in the hands of the Department for Media, Culture and Sport which is handling the rollout of IDVT.
Checkback (see what we did there) for more information in the near future or fill in the form below and we'll mail you as soon as we have more news.